📅 TERM 2 - TERM 4 2021 📍 Location: online or in-school
School Entrepreneur of the Year
Applications close: 11:59 pm Friday, 20th of August, 2021
Made with ♥️ from Generation Entrepreneur
What is School Entrepreneur of the Year?
---
Generation Entrepreneur has partnered with Finder in 2021 to deliver Australia's first ever NATIONWIDE school entrepreneurship tournament!

Over the course of the year we'll be looking for Australia's most passionate, committed and proactive students to ultimately take the title of School Entrepreneur of the Year.

The tournament is structured in 3 rounds, but all schools will be able to participate in our Startup 101 program - a groundbreaking schools program introducing students to the world of startups.

See an example of what our Startup101 workshop looks like below!
Why should you take part?
---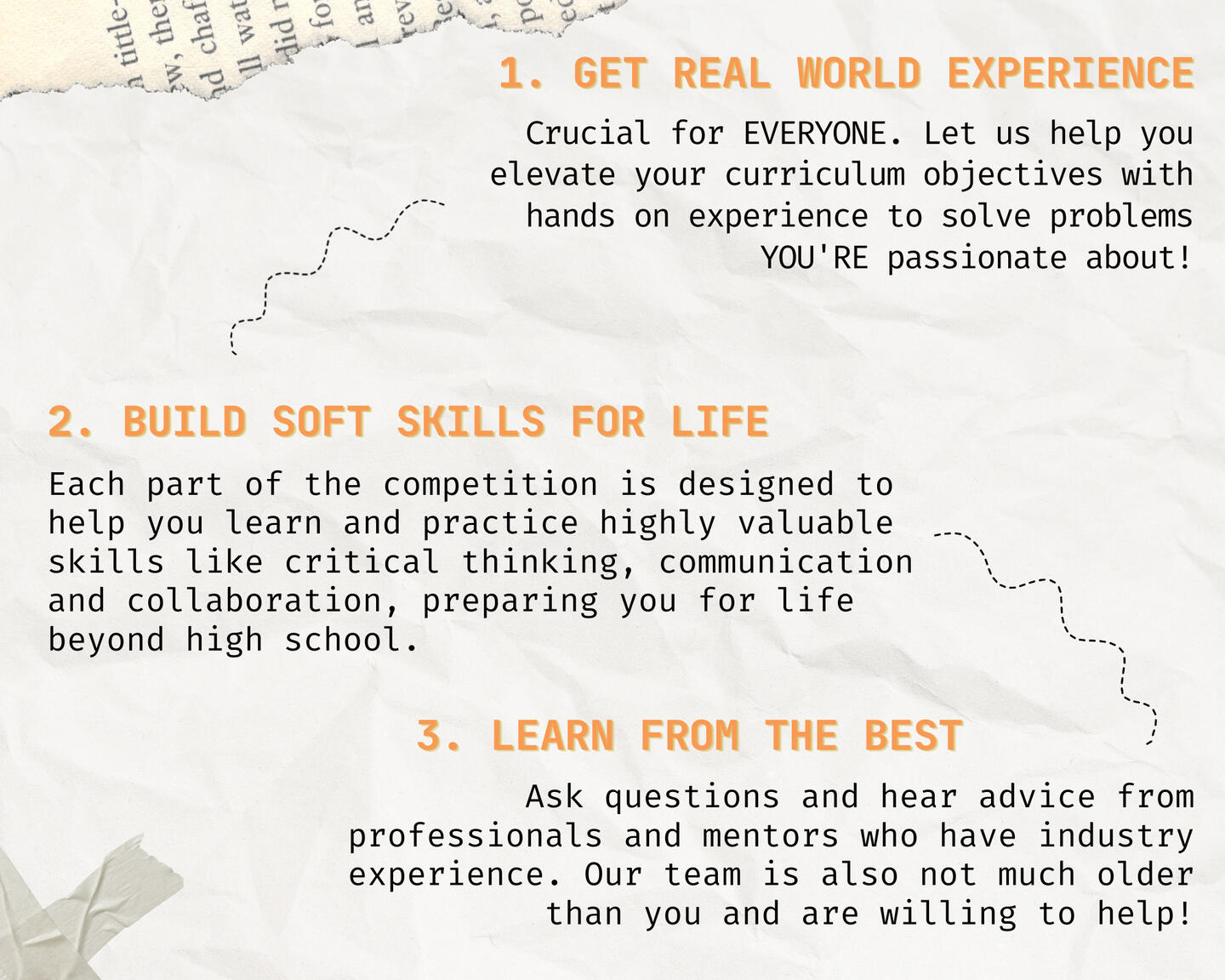 Tournament structure
---
Tournament pricing
---
FOR INDIVIDUAL TEAMS
$30/student for team of 5 ($150)
$35/student for team of 4 ($140)
$40/student for team of 3 ($120)
$50/student for team of 2 ($100)

Please note that if the cost of entering the tournament is an issue then the Finder Innovation Fund is here to support you. Please review the section below and associated application form for more details.

FOR SCHOOLS
Prices will vary depending on number of students and location of the workshop (as determined by individual schools). To enquire into how much it'll cost to run Round 1 at your school, please fill out the following form and/or email the Generation Entrepreneur team at [email protected]
Finder Innovation Fund
---
Generation Entrepreneur has partnered with Finder to make sure the School Entrepreneur of the Year tournament is available to students from all walks of life. The Finder Innovation Fund makes this possible and is a financial aid scholarship to enable students and schools across Australia to take part that may not have been able to otherwise.

If you wish to apply to the Finder Innovation Fund as an individual team, please fill out the entire form here.

If you wish to apply to the Finder Innovation Fund as a school, please contact the Generation Entrepreneur team at [email protected] with the subject line: 'Finder Innovation Fund - Name of School.'
Prize pool
---
The top 3 teams will be crowned as the 2021 Tournament winners. The prize pool includes $1.5K and Generation Entrepreneur and Finder merchandise (think hoodies, tote bags, shirts, notebooks and drink bottles) and more! The winning teams will also win industry level mentoring to help grow their ideas or work alongside professionals with new ideas!

Who is Generation Entrepreneur?
---
Generation Entrepreneur exists to help students realise their maximum potential through entrepreneurship and equip them with the fundamental skills required to drive a positive change in our world.
Generation Entrepreneur: The past 6 years and our vision for the next 5

Generation Entrepreneur is on a mission to spread entrepreneurship across Australia. We have a heart for inspiring young high school students, and we are passionate about empowering them to change the world.
Who is Finder?
---
Finder is an Australian-founded global company that helps make better financial decisions every day. Every month, Finder helps millions of Australians achieve this goal. The Finder team is passionate about empowering youth to take initiative, speak up and pursue their goals.

Throughout the program, the crew from Finder will act as mentors alongside staff from other high-growth Australian businesses to help you get the most out of the experience.

Don't miss this exclusive opportunity to learn from these industry experts!

Frequently asked questions
---
Q. Do students need to be in a specific year to participate?

There are no year requirements. All high school students from years 7-12 are encouraged to apply. This tournament is not open to university students.

Q. What is Startup 101?
Our Startup 101 Program teaches high school students the basics of starting their own business ventures by exposing them to the entrepreneurial way of thinking within the comfortable environment of their school and peers. Students are introduced to the world of startups and key entrepreneurial concepts through hands on experience underscored by engaging workshops delivered by entrepreneurs and industry professionals in Australia. In the course of six hours, students will form and develop innovative solutions to problems they are passionate about, and undergo the process of transforming these ideas into reality. Students will then pitch to a panel of judges for prizes. There are 4 workshops: problem identification, market research, product development and pitching.

Q. What are some solution examples?

In the past, we've had participants create a range of technological platforms (eg. apps), as well as physical products and prototypes, and sometimes even a combination of both! If you have an idea that doesn't fall into any of these categories, give it a try anyway because you just might be onto the next big thing!

Q. Do I have to be in a team to take part?
All virtual program participants must sign up together as a team! In-person events can be organised by teachers and the school, and teams are formed on the day of the event (Startup101).

Q. When is the tournament taking place?
Round 1 is happening now! Virtual workshops to be held in June, August and September. Round 2 will occur at the end of November and Round 3 will occur at the beginning of December.

Q. Who can I contact directly about School Entrepreneur of the Year?
Please feel free to contact our Head of Programs, Mehak Bokhari at [email protected]
---
Our Sponsors & Partners
---
Meet the brands that share our mission in empowering high school students to create a positive impact in our world through entrepreneurship.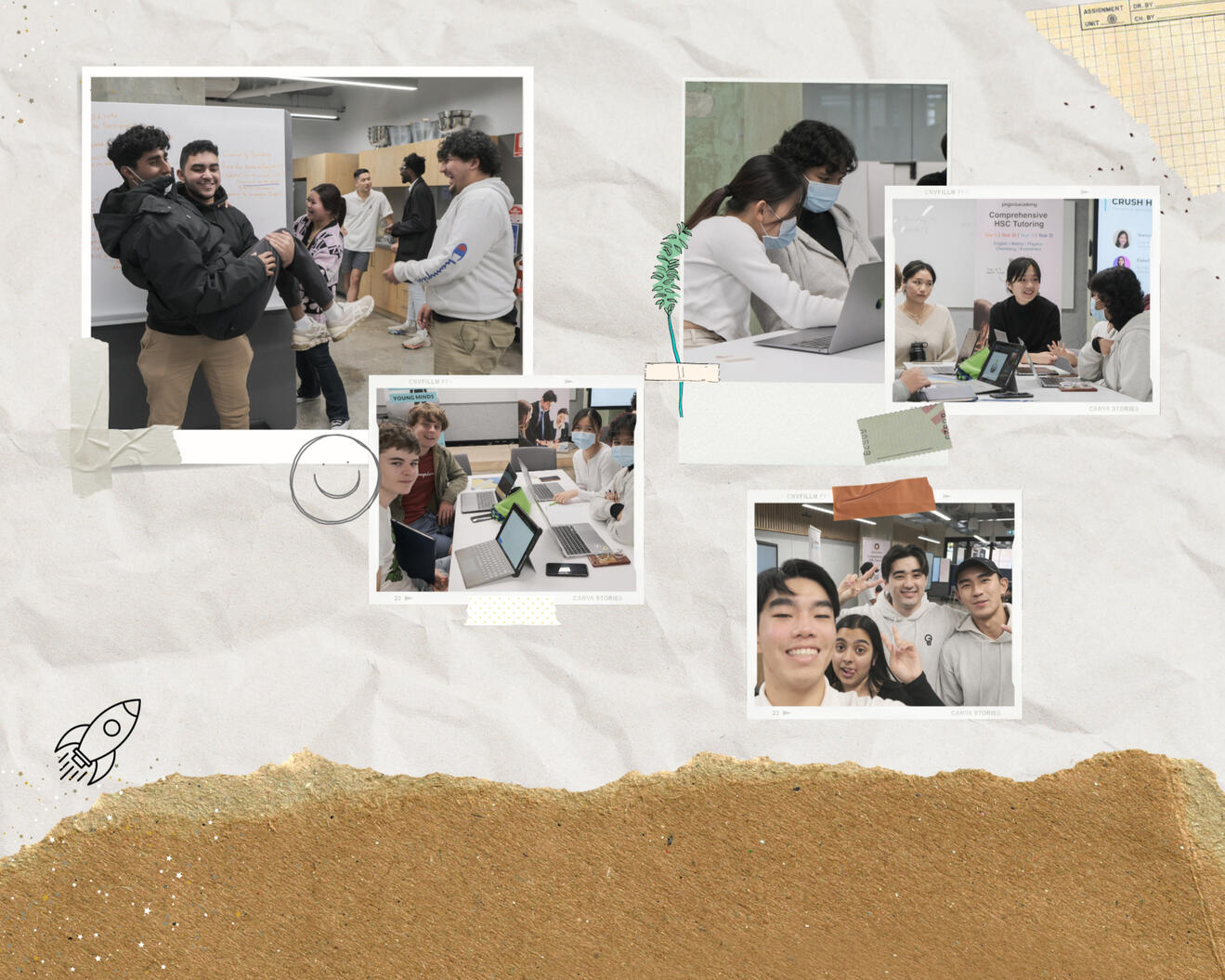 Made with ♥️ from Generation Entrepreneur